Deep Fryers
Having a deep fryer is essential for most restaurants. Fryers allow restaurants to quickly produce tasty appetizers, fried fish, French fries and fried chicken along with other quick prepared foods.

Bread Slicers & Toasters
Food establishments like sandwich shops and diners can't afford not to be without bread slicers and toasters. Our slicers and toasters are designed to keep up with our high demands.
Food Warmers
These commercial food warmers are great for restaurants that need to keep food items warm & displayed for their customers like buffets and cafeterias. They are also great to keep food ingredients warm for food preparation.

Stock Pot Stoves
Stock pot stoves are small, open burners that are useful for making items like bulk sauces, soups and chili.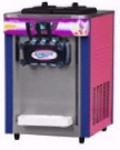 Ice Cream Machines
Having an ice cream machine in your restaurant could be that missing piece you have been looking for. Treat your guests to tasty soft serve ice cream!

Griddles
Grill burgers, sandwiches and breakfast items with our commercial griddles. Also, check out our assortment of griddle accessories.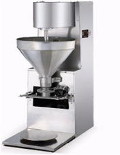 Commercial Meatball Makers
Make great meatballs every time with a commercial meatball maker. With these restaurant meatball makers you can create your own flavorful balls. You can also use the meatball making machine for fish balls, boudan balls, crab cakes, hush puppies, veggie balls and other food balls.
Bowl Mixers
Serve your customers fresh bread or other baked goods from scratch using a commercial dough mixer. These bowl mixers can also mix things like meat, cookies and vegetables. Many of our restaurant mixers have optional accessories like additional bowls, meat grinders and vegetable slicer/shredders.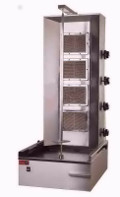 Broilers
Our vertical broilers are known as a great gyro kebab shawarma cooker. With a full rotisserie rod you can prepare larger quantities and control broiling speed.
Restaurant Sinks
No restaurant can be operational without commercial sinks. Your restaurant will typically need at least a three compartment sink and hand sink.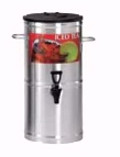 Restaurant Beverage Equipment
Equip your restaurant with the commercial beverage equipment you need. We feature coffee serving products, ice tea dispensers and a variety of other beverage products.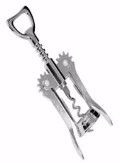 Commercial Bar Supplies
Since bars are a staple to many restaurants we carry items like can openers, cork screws and hand held drink mixers.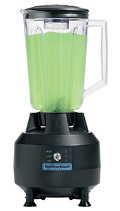 Bar Equipment
We feature a variety of types of bar equipment including electric drink mixers, commercial blenders and margarita/slush machines.
Stainless Steel Tables & Shelves for prep and organization
Equip your restaurant with stainless steel tables & shelving. Our stainless steel tables work great for preparing food and holding restaurant equipment. Also, our stainless steel shelves are great to hold stock and a variety of other restaurant supplies.
Commercial Refrigeration Equipment
Need to purchase a new refrigerator or freezer? We feature a variety of quality, competitively priced refrigeration equipment.