Commercial Vegetable Slicers & Shredders
Electric Food Slicers make life easier from slicing or shredding vegetables to grating your favorite cheeses. For home use or commercial kitchen we have what you need. check out our products that is a must need in your kitchen.



Tomato Squeezer
(Item #600-431)
Separates seeds and skins produces smooth tomato puree also makes apple sauce for home use stainless steel hopper, cast iron spiral.
Electric Mixer 0.25 Horsepower
Worm RPM 110
Electrical- 110v/60/1
Weight 22 lbs.
Dimensions: 19.75" x 6" x 13"
Overall Dimensions: 24" x 12" x 18"

Big 45 Tomato Squeezer
(Item #600-432)
This model enables the extraction of large quantities of tomato puree, separating it from seeds and skin. With the high power motor, the Big 45 is ideal for those who require performance. The hopper, collector, and base are stainless steel; the worm and body are cast iron with double hot tinning. Made in Italy.
Electric Horsepower: 0.45
Worm RPM: 150
Electrical : 110V/60/1
Weight : 37 lbs.
Dimensions: 25.5" x 10.75" x 17.75
Overall Dimensions: 30" x 20" x 20"
Processes approx. 200 lbs/hr

Big 75 Tomato Squeezer
(Item #600-433)
The Big 75 is the same as the Big 45 but with a higher horsepower. The hopper, collector, and base are stainless steel; the worm and body are cast iron with double hot tinning.
Electric Horsepower: 0.60
Worm RPM: 82
Electrical : 110V/60/1
Weight : 44 lbs.
Dimensions: 25.5" x 11.75" x 18.75
Overall Dimensions: 24" x 15" x 24"
Processes approx. 300 lbs/hr

REDUCED PRICE!!!
Manual Cabbage Chopper
(Item #620-230)
Aluminum body and stainless steel blades.
Easy to use and easy to clean, easy operation for anyone to handle.
Aluminum body and stainless steel blades
Simply Manual style design
Economical and practical

Video of Deluxe Cabbage Cutter

Deluxe Cabbage Cutter
(Item #629-070)
The most delicious sauerkraut and coleslaws are those that are made in your own home or even your commercial kitchen. The TSM Deluxe Cabbage Cutter will cut your preparation time in half. Shred up to a dozen heads of cabbage in only 10 minutes! This design features three curved, fully adjustable cutting blades to shred to your desired thickness as well as a tossing cylinder to break up thick layers. Cabbage Cutter are the fast and reliable way of cutting cabbage to a uniform thickness.
• 304 Series, 18 gauge Stainless Steel construction - Food Grade, Won't Rust!
• "Hands off" design keeps your fingers well away from cutting blades.
• 3 Stainless Steel blades - 14ga
• Ease of use means you shred cabbage like a pro!
Great for slaw or saurkraut

REDUCED PRICE!!!

Click here for Manual
Vegetable Shredder by ProProcessor
(Item #620-319)
Comes with 4 interchangeable disks.1 slicing and 3 shredding/grating. 110 V.A.C, magnetic safty cover, Low noise, a lot of power.
Slicing or shredding vegetables, fruits and various types of cheese is even easier. You can also grate chocolate, chop nuts and make bread and cracker crumbs. You won't believe the time this tool will save you!

PV-90 Vegetable Cutter
(Item #620-123)
The PV-90 Series Vegetable Cutter from TOR REY allows you to slice, grate and chop products quickly. Featuring a wide selection of discs and grids, the PV-90 is ideal for high volume production. Anodized aluminum (food grade) housing with removable lid to easily change accessories.
Main components disassemble easily for cleaning
Includes 2 pusher types suitable for a various applications
Features multiple security sensors to safe operation

Vegetable Shredder
(Item #620-295)
Attatches to the ProProcessor #12 and #22 Meat Grinders (Item#699-739) and many like the American Eagle, Hobart 12 & the Thunderbird electric meat grinder (Item#699-896). Much less expensive than Stand-alone Food Processors. This can be used with any shredder disc and with the shredder disc holder (Item#620-299).

Shredder Disc 3/16"
(Item #620-297)
This product fits the shredder attachment above.

Shredder Disc 1/4"
(Item #620-298)
Similar to above. Fits Shredder Attachment.

Shredder Disc 5/16"
(Item #620-296)
Fits above shredder attachment.

Shredder Disc Holder
(Item #620-299)
Holds Above Discs. Can be used to convert (690806) to shredder/grater.

Cheese Grating Disc
(Item #620-300)
Grating Disc for cheese, fits above attachment.

Slicer Disc Assembly
(Item #620-301)
To attach slicer disc to slicer attachment.

Commercial Vegetable Slicer w/ 1.5 H.P. Motor
(Item #620-315)
Power slicer for vegetables. Adjustable thickness. Grater blades can be added for versatility. Conveniently runs on 110 v.a.c.

Commercial Vegetable Slicer w/ 1.5 H.P. Motor
(Item #620-316)
Power slicer for vegetables. Adjustable thickness. Grater blades can be added for versatility. **Runs on 220 V.A.C. 50 Cycles for our international customers

Single Head Cheese Grater
(Item #620-401)
Ideal for grating all types of hard cheeses, for smaller sized jobs and businesses. Feeder handle interlock prevents grater from operation unless the handle is down. Hopper hand grill guard for operator safety and injury prevention. Direct gear driven motor longer wear with no belts or chains to replace. Stainless steel pan and grater drum for sanitary operator and easy cleaning. *Note: For grating hard cheese ONLY.
Voltage: 110V/60Hz
Power: 0.55w
Capacity: 40Kg/h
Grater opening size: 150*95mm
Packing Size: 49 x 32.5 x 48.5cm
N.W./G.W.: 15.5/16.5 kg


Click here for Manual
Commercial Meat Grinder & Cheese Grater
(Item #620-402)
It's Head Cylinder Made of Anodized Aluminium, Self-Lubricating Gears, Screw Propeller is Niploy-fused Cast Iron. Grinds meat as well as grates cheeses. Great for small restuarants or small butcher operations.
Voltage: 110V/60Hz
Power: 0.9kw
Mincer Capacity: 180kg/h
Grater Capacity: 60Kg/h
Grater opening size: 150*95mm
Packing Size: 49 x 32.5 x 48.5cm
N.W./G.W.: 25/27 kg

Home
|
Meat Processing
|
Vegetable Processing
|
Dough Processing
|
Mixers
|
Packaging
|
Cooking
|
Serving
|
Catering
|
Bowl Cutters
|
Concessions
|
Your Order
|
About Us
|
Site Map
|
xml Site Map
|
xml Video Site Map
979-733-0800
Email Us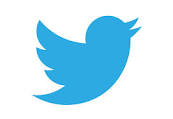 Home
About Us
Accessories
Aluminum Stock Pots
American Eagle
Aprons
Bake Pans
Band Saw Blades
Bar Equipment
Bar Supplies
Blenders
Bone Saw
Books/Videos
Bowl Chopper
Bowl Mixer
Bread Slicer
Brine Pumps
Broilers
Buffalo Chopper
Can Openers
Casings
Cast Iron Cook Pots
Catering
Chafing Dishes
Chop Rite
Chopping Blocks
Cleaning Supplies
Commercial Packaging Machines
Commercial Ranges
Commercial Utensils
Concessions
Coffee Pots
Cook Pot
Commercial Vacuum Sealers
Cutting Boards
Cutting Tools
Deep Fryers
Deer Processing
Dehydrators
Dough Processing
Drink Mixer
Electric Bread Slicer
Electric Fryers
Electric Meat Grinders
Electric Saws
Electric Saw Blades
Equipment Lubricant
F. Dick Products
Flatbreads and Tortillas
Food Cutter/Chopper
Freezer Paper
Frocks
Fry Baskets
Gloves
Griddles
#10/12 Grinder Parts
#22 Grinder Parts
#32 Grinder Parts
#42 Grinder Parts
#52 Grinder Parts
#56 Grinder Parts
Hand Saws
Hydraulic Sausage Stuffers
Hydraulic Stuffer Parts
Immersion Blenders
Commercial Ice Cream Machines
Ice Shaver
Kettle Corn
Knives
Knife Sharpeners
Mandolins
Manual Meat Grinders
Manual Sausage Stuffers
Manual Sausage Stuffer Parts
Manual Saw Blades
Meatball Making
Meat Cure
Meat Grinders
Meat Lugs
Meat Mixers
Meat Processing
Meat Pushers
Meat Slicers
Meat Slicer Features
Mixers
Mixes
New Items
Non Commercial Vacuum Sealers
Needle Holders
Olive Press
Paddles
Panini & Sandwich Grill
Pans
Patty Makers
Patty Paper
Pizza Peels
Popcorn Machine
Potato Processing
Range Top Cookware
Restaurant Supplies
Refrigeration
Safety Equipment
Sandwich Grills
Sausage Making
Sausage Stuffers
Sausage Stuffer Parts
Sausage Tying
Saws
Scales
Sharpeners
Shredding and Slicing
Shredder Disks
Silicone Spray
Skimmers and Strainers
Smokers
Soup Warmer Kettle
Spices
Spiro Cutter
Stainless Steel Stockpots
Steam Tables
Stock Pots
Tables, Stainless Steel
Tamale Makers
Tenderizers
Toasters
Twine, Sausage
Tortilla Press
Vacuum Chamber Sealers
Vegetable Processing
Vegetable Shredder