Bar Equipment
Drink Mixer 3 Speed SS 400
(Item #629-179)


Three Spindle Drink Mixer
Stainless Steel Agitators
3 Separate Motors
NSF Listed
* Shipping Weight: 37 lbs
* Brand: Hamilton Beach


Drink Mixer SS NSF 200
(Item #629-178)


Single Spindle Drink Mixer
Stainless Steel Agitator
NSF Listed
* Shipping Weight: 14 lbs * Brand: Hamilton Beach

Blender 2 speed
(Item #629-181)

One Gal. Commercial Blender
Two Speed Motor with Pulse Feature
* Model: HB 990
* Shipping Weight: 25 lbs
* Brand: Hamilton Beach

Blender 2 speed
(Item #629-176)

Hamilton Beach HBB 250S Bar Blender
Wave~Action
Shipping Weight: 8.5 lbs
Brand: Hamilton Beach

Blender 2 speed 3/8hp
(Item #629-175)


Hamilton Beach HBB 908 Bar Blender
* Blends a 16 oz. daiquiri in just 25 seconds
* Powerful 3/8 Hp motor
* Rubber clutch is built to last
* High/low/off toggle switch is easy to reach and control
* Large 44 oz. polycarbonate container with filler-cap and measurement marks for easy filling
* Shipping Weight: 9 lbs
* Brand: Hamilton Beach

REDUCED PRICE!!!
Commercial Blender
(Item #634-003)
Power motor 1250W high performance, cool running power motor propels the blades for consistent results. The rotational speed of motor without loading is 26,000 RPM. High quality and hardened stainless-steel blades with both hammermill and cutting surfaces that break down the vegetable & fruit, coffee bean, ice piece and other food inside the container to ensure consistently smooth results. It is a see-through, no-drip-spout and virtually unbreakable container, lets you witness the processing from start to finish, you can easily measure ingredients in container. Heavy-duty base is made from fire retardant ABS plastic. There are high/low, variable speed, pulse three switches to adjust speed to process different kinds of food and ice.
Holds 8 cups max or 64oz
110 V.A.C.
Easy and safe to use
Temperature protection switch

Margarita/Slush Machine
(Item #620-252)
These machines are used for great fun and thirst quenching entertainment. Great for pool partites, backyard parties, barbecues, or any event.
Voltage 110/60Hz
Compresor: 4 HP
Intelligent electronic control system
LED light in illumination
Brushless dc motor
Electronic expansion valve
Dimensions:11" x 20" x 32"
Capacity: 3.2 gal - 12 Liters

---
Click here for a map
to find us. Outside these Texas communities? No problem, just order online.
We will save you money on
affordable restaurant equipment and supplies
. ProProcessor sells
dough mixers
,
meat slicers
,
blenders
,
stock pots
,
dumpling makers - meatball makers
,
ice cream machines
,
bread slicers
,
deep fryers
and so much more.
Home
|
Meat Processing
|
Vegetable Processing
|
Dough Processing
|
Mixers
|
Packaging
|
Cooking
|
Serving
|
Catering
|
Bowl Cutters
|
Concessions
|
Your Order
|
About Us
|
Site Map
|
xml Site Map
|
xml Video Site Map
This Document
Was Last Modified
On Jun 23, 17
This menu takes a few moments to load, but it will enable you to move to any other page on the website in one click!
979-733-0800
Email Us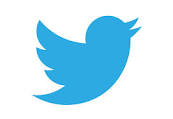 Share with a Friend
Home
esta página en español
About Us
Accessories
Aluminum Stock Pots
American Eagle
Aprons
Bake Pans
Band Saw Blades
Bar Equipment
Bar Supplies
Beverages
Blenders
Bone Saw
Books/Videos
Bowl Chopper
Bowl Mixer
Bread Slicer
Brine Pumps
Broilers
Buffalo Chopper
Buffet Servers
Can Openers
Casings
Cast Iron Cook Pots
Catering
Chafing Dishes
Chop Rite
Chopping Blocks
Cleaning Supplies
Clothing
Cooking
Commercial Packaging Machines
Commercial Ranges
Commercial Utensils
Concessions
Coffe Pots
Cook Pot
Commercial Vacuum Sealers
Cutting Boards
Cutting Tools
Deep Fryers
Deer Processing
Dehydrators
Dough Processing
Drink Mixer
Dumpling Maker
Electric Bread Slicer
Electric Fryers
Electric Meat Grinders
Electric Saws
Electric Saw Blades
Equipment Lubricant
Equipment Tables
F. Dick Products
Flatbreads and Tortillas
Food Cutter/Chopper
Food Warmers
Freezer Paper
Frocks
Fry Baskets
Funnel Cake Fryer
Gloves
Griddles
#10/12 Grinder Parts
#22 Grinder Parts
#32 Grinder Parts
#42 Grinder Parts
#52 Grinder Parts
#56 Grinder Parts
Hand Saws
Heaters
Hotdogs
Hydraulic Sausage Stuffers
Hydraulic Stuffer Parts
Immersion Blenders
Commercial Ice Cream Machines
Ice Shaver
Jerky
Kettle Corn
Knives
Knife Sharpeners
Mandolins
Manual Meat Grinders
Manual Sausage Stuffers
Manual Sausage Stuffer Parts
Manual Saw Blades
Meatball Making
Meat Cure
Meat Grinders,Manual
Meat Grinders, Elec.
Meat Handling
Meat Lugs
Meat Mixers
Meat Processing
Meat Pushers
Meat Slicers
Meat Slicer Features
Mixers
Mixes
New Items
Non Commercial Vacuum Sealers
Needle Holders
Olive Press
Ovenware
Packaging Machine
Paddles
Panini & Sandwich Grill
Pans
Patty Makers
Patty Paper
Pizza Peels
Popcorn Machine
Potato Processing
Range Top Cookware
Restaurant Supplies
Refrigeration
Rice Cookers
Safety Equipment
Sandwich Grills
Sausage Making
Sausage Stuffers
Sausage Stuffer Parts
Sausage Tying
Saws
Scales
Serving
Sharpeners
Shelves
Shredding and Slicing
Shredder Disks
Shrink Wrapping
Silicone Spray
Sinks
Skimmers and Strainers
Smokers
Soup Warmer Kettle
Spices
Spiral potato cutter
Spiro Cutter
Stainless Steel Stockpots
Steam Tables
Stock Pots
Tables, Stainless Steel
Tamale Makers
Tenderizers
Toasters
Twine, Sausage
Tortilla Press
Vacuum Chamber Sealers
Vegetable Processing
Vegetable Shredder
Waffle Makers
Work Tables
Wraping