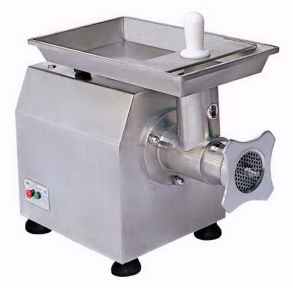 Manual For #32 Meat Grinder
#32 Commercial Electric Meat Grinder
(Item #646-337)
Commercial Grade electric grinder for use in restaurants, hotels, communities and butcher shops requiring large quantities of minced products. Includes a stainless steel meat tray, two grinding plates with 6mm,3mm holes. 2 hp 110 V.A.C.
Full One Year Parts Warranty.
You can save on shipping charges if you have your equipment sent to a business that has a forklift or loading dock!Please check box if you do not have a business address or loading dock or forklift.