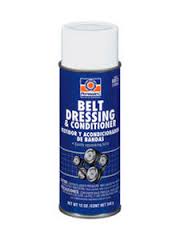 Food Grade Silicone Spray
(Item #800-112)
Stops squeeking of belts on pulleys and gears in your meat grinder.
5 oz.Spray can.

80W-90 Gear Oil
(Item #800-169)
1 quart size bottle
high Performance


Click to watch video of meat grinder head assembly!
Reasons to Grind Your Own Meat
The meat tastes fresher, with no time to absorb the tastes and extra smells of the freezer and refrigerator.
Electric meat grinders a can allow you to have the texture and size you want
By grinding your own meat, you can immediately season and flavor the meat the way you want it,
before it competes with those other smells and favors of the environment it absorbed.
Electric meat grinding allows you to choose the fat content of the meat
Grinding your meat allows you to choose which cuts of meat go into your grind.
By having complete control of your meat processing, you can make sure there isn't added or unnecessary filler that goes into your meat.
Grinding your own meat gives you the peace of mind that you are feeding your customers quality ground meat, no byproducts, no unusual pieces of meat, no bones, just quality ground meat.
Many people use their commercial meat grinder in the jerky making process
A value added service you can advertise to your customer
Tips for Grinding Your Meat
There are a number of sites and YouTube videos out there that will give you best practices on grinding your own meat. Here are a few tips:
Salt Meat before Grinding
Salt dissolves some proteins and allows them to link easier
Grind Your Meat Cold
It is common knowledge that if you don't grind your meat cold it twill smear, giving it a "cooked, pulpy and dry texture." For this reason you should keep your meat chilled through the process, whether that is in a refrigerated appliance nearby or another ice cold bowl. Even after it is ground, you should chill your meat immediately.
Trim Your Meat
One of the biggest things you want to avoid when processing your meat is Smearing. This can happen with your commercial electric meat grinder when your blade gets into contact with sinew, or bones making the blade become dull. Instead of cutting the meat, the machine just pushes the meat out through the holes instead of cutting it. This gives you chewed up texture instead of a smooth texture.
Continuously Inspect the Meat Grinding Process
Through the process of grinding your meat watch for things like smearing, sticking, and the texture of the grind. You can always use the reverse function or your electric grinder to fix some of these issues if it has one.
Keep your Grinder and Work Area Clean
Avoid cross contamination, bacteria and harmful food borne illness by keeping your area and machine clean. Also, sometimes during the process of grinding you might need to clean your machine to fix any issues.
Keep Your Blades Sharp
Dull blades can cause meat smearing and interfere with the quality and overall production of the meat. Typically you shouldn't have to sharpen them more than once or Twice a year.
Grind it Twice
If you are looking for a finer grind, start with a larger attachment and move into a smaller one.
Immediately Season Ground Meat
If you are a restaurant you may want to season your meat right away. Once the meat is ground it will begin to absorb some of the surrounding smells and flavors. Adding seasoning and flavoring here may help to enhance the overall flavor. You can grind virtually anything however here are the more popuar types of meat that are ground.
Common Types of Meat You Process with Your Electric Meat Grinder
Sirloin
Beef Chuck
Pork
Turkey
Lamb
Chicken
Turkey
Salmon


Click here for our commercial electric meat grinder product support forum.

Electric Meat Grinders for Sale


---
Home | Meat Processing | Vegetable Processing | Dough Processing | Mixers | Packaging | Cooking | Serving | Catering | Bowl Cutters | Concessions | Your Order | About Us | Site Map | xml Site Map | xml Video Site Map





This Document
Was Last Modified
On Nov 7, 17
This menu takes a few moments to load, but it will enable you to move to any other page on the website in one click!
979-733-0800
Email Us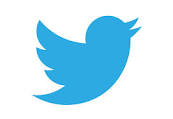 Share with a Friend
Home
esta página en español
About Us
Accessories
Aluminum Stock Pots
American Eagle
Aprons
Bake Pans
Band Saw Blades
Bar Equipment
Bar Supplies
Beverages
Blenders
Bone Saw
Books/Videos
Bowl Chopper
Bowl Mixer
Bread Slicer
Brine Pumps
Broilers
Buffalo Chopper
Buffet Servers
Can Openers
Casings
Cast Iron Cook Pots
Catering
Chafing Dishes
Chop Rite
Chopping Blocks
Cleaning Supplies
Clothing
Cooking
Commercial Packaging Machines
Commercial Ranges
Commercial Utensils
Concessions
Coffe Pots
Cook Pot
Commercial Vacuum Sealers
Cutting Boards
Cutting Tools
Deep Fryers
Deer Processing
Dehydrators
Dough Processing
Drink Mixer
Dumpling Maker
Electric Bread Slicer
Electric Fryers
Electric Meat Grinders
Electric Saws
Electric Saw Blades
Equipment Lubricant
Equipment Tables
F. Dick Products
Flatbreads and Tortillas
Food Cutter/Chopper
Food Warmers
Freezer Paper
Frocks
Fry Baskets
Funnel Cake Fryer
Gloves
Griddles
#10/12 Grinder Parts
#22 Grinder Parts
#32 Grinder Parts
#42 Grinder Parts
#52 Grinder Parts
#56 Grinder Parts
Hand Saws
Heaters
Hotdogs
Hydraulic Sausage Stuffers
Hydraulic Stuffer Parts
Immersion Blenders
Commercial Ice Cream Machines
Ice Shaver
Jerky
Kettle Corn
Knives
Knife Sharpeners
Mandolins
Manual Meat Grinders
Manual Sausage Stuffers
Manual Sausage Stuffer Parts
Manual Saw Blades
Meatball Making
Meat Cure
Meat Grinders,Manual
Meat Grinders, Elec.
Meat Handling
Meat Lugs
Meat Mixers
Meat Processing
Meat Pushers
Meat Slicers
Meat Slicer Features
Mixers
Mixes
New Items
Non Commercial Vacuum Sealers
Needle Holders
Olive Press
Ovenware
Packaging Machine
Paddles
Panini & Sandwich Grill
Pans
Patty Makers
Patty Paper
Pizza Peels
Popcorn Machine
Potato Processing
Range Top Cookware
Restaurant Supplies
Refrigeration
Rice Cookers
Safety Equipment
Sandwich Grills
Sausage Making
Sausage Stuffers
Sausage Stuffer Parts
Sausage Tying
Saws
Scales
Serving
Sharpeners
Shelves
Shredding and Slicing
Shredder Disks
Shrink Wrapping
Silicone Spray
Sinks
Skimmers and Strainers
Smokers
Soup Warmer Kettle
Spices
Spiral potato cutter
Spiro Cutter
Stainless Steel Stockpots
Steam Tables
Stock Pots
Tables, Stainless Steel
Tamale Makers
Tenderizers
Toasters
Twine, Sausage
Tortilla Press
Vacuum Chamber Sealers
Vegetable Processing
Vegetable Shredder
Waffle Makers
Work Tables
Wraping