About Us
We are a full line Meat Processing Distributor that arose out of a general merchandise company that has been supplying the needs of its customers for the last 90 years. Yes, that's right, our business began in 1920 with selling food processing equipment, but now we have learned that there is a real need all over the country for food processing equipment at more affordable prices. We're making it possible for food processing companies to pay a fair price for good equipment as they work to comply with government requirements.
We are located in Frelsburg, Texas and find that central location in the country will help us to provide many of our customers lower freight rates.
We appreciate your business and will work hard to provide you with the exact equipment that you need and at a price that you can afford! We want you to be pleased with your purchase from ProProcessor. We will make every effort to make sure your equipment operates the way it was designed to. Our guarantee is simple!
Terms & Conditions If you are not pleased, kindly return it to us for credit. You will be responsible for shipping charges. We may be able to help arrange shipping if you wish. We reserve the rights to charge a restocking, cleaning and reboxing fee. We reserve the right to accept or refuse any order. Orders cancelled or refused after shipping are subject to freight both ways. Online and Telephone Orders: Once order is placed we will add your email to our database for our weekly emails. We DO NOT sell or give out your emails, we only use them to promate our products to you as a customer.
Write or call us with any questions!



We are open from: 8:00 am to 5:00 pm CST Monday - Friday
Saturday 8:00 am to 2:00 pm CST

Click here for a map to find us. Outside these Texas communities? No problem, just order online.

Home | Meat Processing | Vegetable Processing | Dough Processing | Mixers | Packaging | Cooking | Serving | Catering | Bowl Cutters | Concessions | Your Order | About Us | Site Map | xml Site Map | xml Video Site Map

This Document
Was Last Modified
On Oct 10, 17
This menu takes a few moments to load, but it will enable you to move to any other page on the website in one click!
979-733-0800
Email Us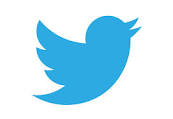 Home
esta página en español
About Us
Accessories
Aluminum Stock Pots
American Eagle
Aprons
Bake Pans
Band Saw Blades
Bar Equipment
Bar Supplies
Beverages
Blenders
Bone Saw
Books/Videos
Bowl Chopper
Bowl Mixer
Bread Slicer
Brine Pumps
Broilers
Buffalo Chopper
Buffet Servers
Can Openers
Casings
Cast Iron Cook Pots
Catering
Chafing Dishes
Chop Rite
Chopping Blocks
Cleaning Supplies
Clothing
Cooking
Commercial Packaging Machines
Commercial Ranges
Commercial Utensils
Concessions
Coffe Pots
Cook Pot
Commercial Vacuum Sealers
Cutting Boards
Cutting Tools
Deep Fryers
Deer Processing
Dehydrators
Dough Processing
Drink Mixer
Dumpling Maker
Electric Bread Slicer
Electric Fryers
Electric Meat Grinders
Electric Saws
Electric Saw Blades
Equipment Lubricant
Equipment Tables
F. Dick Products
Flatbreads and Tortillas
Food Cutter/Chopper
Food Warmers
Freezer Paper
Frocks
Fry Baskets
Funnel Cake Fryer
Gloves
Griddles
#10/12 Grinder Parts
#22 Grinder Parts
#32 Grinder Parts
#42 Grinder Parts
#52 Grinder Parts
#56 Grinder Parts
Hand Saws
Heaters
Hotdogs
Hydraulic Sausage Stuffers
Hydraulic Stuffer Parts
Immersion Blenders
Commercial Ice Cream Machines
Ice Shaver
Jerky
Kettle Corn
Knives
Knife Sharpeners
Mandolins
Manual Meat Grinders
Manual Sausage Stuffers
Manual Sausage Stuffer Parts
Manual Saw Blades
Meatball Making
Meat Cure
Meat Grinders
Meat Handling
Meat Lugs
Meat Mixers
Meat Processing
Meat Pushers
Meat Slicers
Meat Slicer Features
Mixers
Mixes
New Items
Non Commercial Vacuum Sealers
Needle Holders
Olive Press
Ovenware
Packaging Machine
Paddles
Panini & Sandwich Grill
Pans
Patty Makers
Patty Paper
Pizza Peels
Popcorn Machine
Potato Processing
Range Top Cookware
Restaurant Supplies
Refrigeration
Rice Cookers
Safety Equipment
Sandwich Grills
Sausage Making
Sausage Stuffers
Sausage Stuffer Parts
Sausage Tying
Saws
Scales
Serving
Sharpeners
Shelves
Shredding and Slicing
Shredder Disks
Shrink Wrapping
Silicone Spray
Sinks
Skimmers and Strainers
Smokers
Soup Warmer Kettle
Spices
Spiral potato cutter
Spiro Cutter
Stainless Steel Stockpots
Steam Tables
Stock Pots
Tables, Stainless Steel
Tamale Makers
Tenderizers
Toasters
Twine, Sausage
Tortilla Press
Vacuum Chamber Sealers
Vegetable Processing
Vegetable Shredder
Waffle Makers
Work Tables
Wraping