Immersion Blenders for emulsifying and whipping
Immersion Blender
(Item #620-335)
You can make the best milkshakes, soups, sauces, etc with this hand held stick blender.Has a fixed speed
Voltage:110V/60Hz
Power:500 watts
Speed: 16000 RPM


Immersion Blender
(Item #620-336)
You can make the best milkshakes, soups, sauces, etc with this hand held stick blender.Has a variable speed
Voltage:110V/60Hz
Power:500 watts
Speed: 16000 RPM


250MM Blender Tube
(Item #620-337)
To be used with the Immersion blenders above.

500MM Blender Tube
(Item #620-338)
To be used with the Immersion blenders above.

250MM Whisk
(Item #620-339)
To be used with the Immersion blenders above.

350MM Whisk
(Item #620-340)
To be used with the Immersion blenders above.

Quik Stik Immersion Blender
(Item #683-008)
Quik Stik Immersion Blender 2-Speed easy fingertip control Hi/Lo speeds. Accomplishes tasks from light mixtures to puréeing, emulsifying and whipping. 6 ft cord with 3-prong plug. Lightweight and compact. All-purpose removable stainless steel blade (open end and nut wrench included for removing and affixing).
NSF approved stainless steel blade guard.
Specifications: Electrical: 120 volts, 60 Hz, 100 watts UL, NSF listings.
Dimensions: 16"H x 4 7/16"W x 4 7/16"D 1 year limited warranty.

[an error occurred while processing this directive]
This Document
Was Last Modified
On Jun 24, 17
This menu takes a few moments to load, but it will enable you to move to any other page on the website in one click!
979-733-0800
Email Us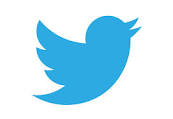 Share with a Friend
Home
esta página en español
About Us
Accessories
Aluminum Stock Pots
American Eagle
Aprons
Bake Pans
Band Saw Blades
Bar Equipment
Bar Supplies
Beverages
Blenders
Bone Saw
Books/Videos
Bowl Chopper
Bowl Mixer
Bread Slicer
Brine Pumps
Broilers
Buffalo Chopper
Buffet Servers
Can Openers
Casings
Cast Iron Cook Pots
Catering
Chafing Dishes
Chop Rite
Chopping Blocks
Cleaning Supplies
Clothing
Cooking
Commercial Packaging Machines
Commercial Ranges
Commercial Utensils
Concessions
Coffe Pots
Cook Pot
Commercial Vacuum Sealers
Cutting Boards
Cutting Tools
Deep Fryers
Deer Processing
Dehydrators
Dough Processing
Drink Mixer
Dumpling Maker
Electric Bread Slicer
Electric Fryers
Electric Meat Grinders
Electric Saws
Electric Saw Blades
Equipment Lubricant
Equipment Tables
F. Dick Products
Flatbreads and Tortillas
Food Cutter/Chopper
Food Warmers
Freezer Paper
Frocks
Fry Baskets
Funnel Cake Fryer
Gloves
Griddles
#10/12 Grinder Parts
#22 Grinder Parts
#32 Grinder Parts
#42 Grinder Parts
#52 Grinder Parts
#56 Grinder Parts
Hand Saws
Heaters
Hotdogs
Hydraulic Sausage Stuffers
Hydraulic Stuffer Parts
Immersion Blenders
Commercial Ice Cream Machines
Ice Shaver
Jerky
Kettle Corn
Knives
Knife Sharpeners
Mandolins
Manual Meat Grinders
Manual Sausage Stuffers
Manual Sausage Stuffer Parts
Manual Saw Blades
Meatball Making
Meat Cure
Meat Grinders,Manual
Meat Grinders, Elec.
Meat Handling
Meat Lugs
Meat Mixers
Meat Processing
Meat Pushers
Meat Slicers
Meat Slicer Features
Mixers
Mixes
New Items
Non Commercial Vacuum Sealers
Needle Holders
Olive Press
Ovenware
Packaging Machine
Paddles
Panini & Sandwich Grill
Pans
Patty Makers
Patty Paper
Pizza Peels
Popcorn Machine
Potato Processing
Range Top Cookware
Restaurant Supplies
Refrigeration
Rice Cookers
Safety Equipment
Sandwich Grills
Sausage Making
Sausage Stuffers
Sausage Stuffer Parts
Sausage Tying
Saws
Scales
Serving
Sharpeners
Shelves
Shredding and Slicing
Shredder Disks
Shrink Wrapping
Silicone Spray
Sinks
Skimmers and Strainers
Smokers
Soup Warmer Kettle
Spices
Spiral potato cutter
Spiro Cutter
Stainless Steel Stockpots
Steam Tables
Stock Pots
Tables, Stainless Steel
Tamale Makers
Tenderizers
Toasters
Twine, Sausage
Tortilla Press
Vacuum Chamber Sealers
Vegetable Processing
Vegetable Shredder
Waffle Makers
Work Tables
Wraping