Tortilla makers - Flatbread makers - Tamale makers
Hispanic food has become a large part of everyday life now in America. Shouldn't you embrace the culture? Pro Processor has all the machines and accessories you need to create your own flatbreads and tortillas. Browse and see what you can find!



Mini Flour Tortilla Press
(Item #676-504)
Makes a Flour Tortilla approx. every 5 seconds Pull lever, insert dough ball, machine presses a 4 - 7 inch diameter tortilla that has been lightly toasted to seal the surface of the tortilla It must still be cooked. Company has been making cooking products for 36 years. This Mini-Tortilla makes cost efficient, high quality tortilla production available to all sized establishments. Fresh Flour Tortillas produced in only two square feet of counter space! This compact tortilla press is extremely portable, easy to use and clean, requires no special electric hookups and offers a capacity of 500 ready to cook Tortillas per hour depending upon the skill of the equipment operator. 120 Volts AC (220 Optional not UL approved)

Model #: 23-12, 25-12
Size: 14" H x 12.4" W x 23" L
Footprint: 21.726" x 11.125"
Productivity: Produces up to 500 ready-to-cook tortillas from per hour from 4" to 7" in Diameter.
Power: Model 23-12 120V 15 Amps
Total Power Usage: 1800 Watts
Shipping Weight: 50 lbs.




Flour Tortilla Wedge Press
(Item #676-503)
A fully electric patented Flour Tortilla Wedge Press can produce up to 900 ready-to-cook tortillas per hour depending upon diameter, thickness and skill of the equipment operator. The Wedge Press is simple to use, easy to clean and will produce tortillas up to 12" in diameter. The unique BE&SCO Wedge Press is designed to "seal" tortillas thus providing a higher moisture content and greatly reducing your shortening requirements. Designed for countertop use, or available with a special floor stand. 220-180 Volt AC Single Phase

Model #: 12
Size: 25.75" H x 18" W x 24.87" L
Footprint: 26" x 18"
Productivity: Can produce up to 780 to 900 ready-to-cook tortillas per hour from 4 " to 12" Diameter.
Power: 220/180 AC, 60 Hz, 23.4 Amps
Total Power Usage: 5.6 KW
Total Heating Element: 5200 Watts
Motor Size: 1/8 Hp, 90 VDC Variable, 1 Amp
Shipping Weight: 200 lbs.


Electric Tamale Machine
(Item #676-509)
The Electric Tamale Machine is fabulous. Because of its state-of-the-art design, it can produce up to 200 dozen tamales an hour that have that "homemade" taste. 25 Dozen per Load Capacity, Approx 225 Lbs. Cutter & Conveyer come with machine.

Model #: 31 Size: 81" H x 28" W x 33" L
Footprint: 33" x 28"
Productivity: Produces up to 200 dozen tamales per hour.
Electric: 120 Volt, 1 Phase, 5 Amps, 60 Hz
Shipping Weight: 720 lbs




Home
|
Meat Processing
|
Vegetable Processing
|
Dough Processing
|
Mixers
|
Packaging
|
Cooking
|
Serving
|
Catering
|
Bowl Cutters
|
Concessions
|
Your Order
|
About Us
|
Site Map
|
xml Site Map
|
xml Video Site Map
This Document
Was Last Modified
On Jul 7, 14

This menu takes a few moments to load, but it will enable you to move to any other page on the website in one click!


PROfessional PROCESSOR has everything you need to process foods.
Call Us 1-800-330-5081 esta página en español

979-733-0800
Email Us
Visit our Blog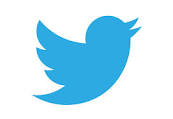 Home
About Us
Accessories
Aluminum Stock Pots
American Eagle
Aprons
Bake Pans
Band Saw Blades
Bar Equipment
Bar Supplies
Blenders
Bone Saw
Books/Videos
Bowl Chopper
Bowl Mixer
Bread Slicer
Brine Pumps
Broilers
Buffalo Chopper
Can Openers
Casings
Cast Iron Cook Pots
Catering
Chafing Dishes
Chop Rite
Chopping Blocks
Cleaning Supplies
Commercial Packaging Machines
Commercial Ranges
Commercial Utensils
Concessions
Coffee Pots
Cook Pot
Commercial Vacuum Sealers
Cutting Boards
Cutting Tools
Deep Fryers
Deer Processing
Dehydrators
Dough Processing
Drink Mixer
Electric Bread Slicer
Electric Fryers
Electric Meat Grinders
Electric Saws
Electric Saw Blades
Equipment Lubricant
F. Dick Products
Flatbreads and Tortillas
Food Cutter/Chopper
Freezer Paper
Frocks
Fry Baskets
Gloves
Griddles
#10/12 Grinder Parts
#22 Grinder Parts
#32 Grinder Parts
#42 Grinder Parts
#52 Grinder Parts
#56 Grinder Parts
Hand Saws
Hydraulic Sausage Stuffers
Hydraulic Stuffer Parts
Immersion Blenders
Commercial Ice Cream Machines
Ice Shaver
Kettle Corn
Knives
Knife Sharpeners
Mandolins
Manual Meat Grinders
Manual Sausage Stuffers
Manual Sausage Stuffer Parts
Manual Saw Blades
Meatball Making
Meat Cure
Meat Grinders
Meat Lugs
Meat Mixers
Meat Processing
Meat Slicers
Meat Slicer Features
Mixers
Mixes
New Items
Non Commercial Vacuum Sealers
Needle Holders
Olive Press
Paddles
Panini & Sandwich Grill
Pans
Patty Makers
Patty Paper
Pizza Peels
Popcorn Machine
Potato Processing
Range Top Cookware
Restaurant Supplies
Refrigeration
Safety Equipment
Sandwich Grills
Sausage Making
Sausage Stuffers
Sausage Stuffer Parts
Sausage Tying
Saws
Scales
Sharpeners
Shredding and Slicing
Shredder Disks
Silicone Spray
Skimmers and Strainers
Smokers
Soup Warmer Kettle
Spices
Spiro Cutter
Stainless Steel Stockpots
Steam Tables
Stock Pots
Tables, Stainless Steel
Tamale Makers
Tenderizers
Toasters
Twine, Sausage
Tortilla Press
Vacuum Chamber Sealers
Vegetable Processing
Vegetable Shredder