Chafing Dishes
Buffet Server 2 Well
(Item #622-222)


Buffet Server 3 Well
(Item #622-223)


Foldable Full size Chafing Dish with SS Pan and Lift-Up Lid
(Item #629-632)
This chafing dish has stainless steel stable frame and legs. Just fold it up and store it when your not using it. Has heat resistant handle so it will not get hot for you or your patrons.
Water pan plus two burner holders
Roll top cover adjustable 90
Pre-installed full size by 4" deep food pan.

Economy Round Chafing Dish
(Item #629-633)
3.7 quart.
This chafing dish is made of stainless steel.

2 Pan Electric Bain Marie
(Item #620-232)
When you need to keep your foods hot for your party this table top well warmer will do nicely. It is CE Certified.

Voltage: 110v/60Hz
Power: 1.5 kw
Weight: 20 lbs.
Will fit 1/2 size pan x 4
Size: 22"x 15"x 9"



3 Pan Electric Bain Marie
(Item #620-233)
This table top warmer is good for any restaurant, club, snack bar or any catering events. It is CE Certified.

Voltage: 110v/60Hz
Power: 1.5 kw
Weight: 22 lbs.
Will fit 1/2 size pan x 4
Sixe: 23" x 15" x 9"

-
4 Pan Electric Bain Marie
(Item #620-234)
This table top warmer is good for any restaurant, club, snack bar or any catering events. It is CE Certified.

Voltage: 110v/60Hz
Power: 1.5 kw
Weight: 40 lbs.
Will fit 1/2 size pan x 4
Dimensions: 27" x 23" x 9"

Soup Warmer Kettle
(Item #690-812)
This soup warmer has a 10.5 quart stainless steel insert. The shell is constructed of solid steel with a black powder finish. This kettle has a 600 watt heating element. It is 110v. This is a good looking product.Whether you're serving chowder, chicken noodle, or chili this electric soup kettle keeps it nice and hot! Made of epoxy coated aluminum with a stainless steel inset and hinged cover, this commercial soup warmer is ready for business! Perfect for catering, salad bars and buffets! Features: Kettle made of black epoxy coated aluminum. Stainless steel inset and hinged lid. Convenient magnetic labels in red lettering display the name of the soup.Keeps soup warm and ready to eat. Ideal for restaurants, buffets, caterings, parties, or any other event that requires that a large amount of soup be kept warm for hours.

Soup Kettle
(Item #629-646)
10.5 Quart Capacity- black

Full size Electric Food Warmer Dish
(Item #690-798)
Constructed with a stainless steel housing with the interior being constructed of 20 gauge 18/8 stainless steel with a 10" x 20" opening. The well is 6.5" deep and will accommodate all standard size food pans up to 4" deep. Has a dual element for even distrubship for entire well. Easy to clean and has a manual temperature control knob. The overall dimensions are 9 1/4(H)" x 14 1/2(W)" x 221/2(D)".
120V
1200W
10 Amps.

Heat Lamp
(Item #629-647)
Heavy Duty Construction
1 bulb included

Heat Lamp
(Item #629-648)
Heavy Duty Construction
2 bulbs included

Buffet Server 2 Well
(Item #622-222)


---
Click here for a map
to find us. Outside these Texas communities? No problem, just order online.
We will save you money on
affordable restaurant equipment and supplies
. ProProcessor sells
dough mixers
,
meat slicers
,
blenders
,
stock pots
,
dumpling makers - meatball makers
,
ice cream machines
,
bread slicers
,
deep fryers
and so much more.
Home
|
Meat Processing
|
Vegetable Processing
|
Dough Processing
|
Mixers
|
Packaging
|
Cooking
|
Serving
|
Catering
|
Bowl Cutters
|
Concessions
|
Your Order
|
About Us
|
Site Map
|
xml Site Map
|
xml Video Site Map
This Document
Was Last Modified
On Jun 24, 17
This menu takes a few moments to load, but it will enable you to move to any other page on the website in one click!
979-733-0800
Email Us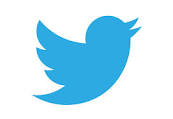 Share with a Friend
Home
esta página en español
About Us
Accessories
Aluminum Stock Pots
American Eagle
Aprons
Bake Pans
Band Saw Blades
Bar Equipment
Bar Supplies
Beverages
Blenders
Bone Saw
Books/Videos
Bowl Chopper
Bowl Mixer
Bread Slicer
Brine Pumps
Broilers
Buffalo Chopper
Buffet Servers
Can Openers
Casings
Cast Iron Cook Pots
Catering
Chafing Dishes
Chop Rite
Chopping Blocks
Cleaning Supplies
Clothing
Cooking
Commercial Packaging Machines
Commercial Ranges
Commercial Utensils
Concessions
Coffe Pots
Cook Pot
Commercial Vacuum Sealers
Cutting Boards
Cutting Tools
Deep Fryers
Deer Processing
Dehydrators
Dough Processing
Drink Mixer
Dumpling Maker
Electric Bread Slicer
Electric Fryers
Electric Meat Grinders
Electric Saws
Electric Saw Blades
Equipment Lubricant
Equipment Tables
F. Dick Products
Flatbreads and Tortillas
Food Cutter/Chopper
Food Warmers
Freezer Paper
Frocks
Fry Baskets
Funnel Cake Fryer
Gloves
Griddles
#10/12 Grinder Parts
#22 Grinder Parts
#32 Grinder Parts
#42 Grinder Parts
#52 Grinder Parts
#56 Grinder Parts
Hand Saws
Heaters
Hotdogs
Hydraulic Sausage Stuffers
Hydraulic Stuffer Parts
Immersion Blenders
Commercial Ice Cream Machines
Ice Shaver
Jerky
Kettle Corn
Knives
Knife Sharpeners
Mandolins
Manual Meat Grinders
Manual Sausage Stuffers
Manual Sausage Stuffer Parts
Manual Saw Blades
Meatball Making
Meat Cure
Meat Grinders,Manual
Meat Grinders, Elec.
Meat Handling
Meat Lugs
Meat Mixers
Meat Processing
Meat Pushers
Meat Slicers
Meat Slicer Features
Mixers
Mixes
New Items
Non Commercial Vacuum Sealers
Needle Holders
Olive Press
Ovenware
Packaging Machine
Paddles
Panini & Sandwich Grill
Pans
Patty Makers
Patty Paper
Pizza Peels
Popcorn Machine
Potato Processing
Range Top Cookware
Restaurant Supplies
Refrigeration
Rice Cookers
Safety Equipment
Sandwich Grills
Sausage Making
Sausage Stuffers
Sausage Stuffer Parts
Sausage Tying
Saws
Scales
Serving
Sharpeners
Shelves
Shredding and Slicing
Shredder Disks
Shrink Wrapping
Silicone Spray
Sinks
Skimmers and Strainers
Smokers
Soup Warmer Kettle
Spices
Spiral potato cutter
Spiro Cutter
Stainless Steel Stockpots
Steam Tables
Stock Pots
Tables, Stainless Steel
Tamale Makers
Tenderizers
Toasters
Twine, Sausage
Tortilla Press
Vacuum Chamber Sealers
Vegetable Processing
Vegetable Shredder
Waffle Makers
Work Tables
Wraping