Bar Supplies
Wall Mount Bottle Opener
(Item #676-782)
The wall mount bottle opener is ideal for bars or restaurants that want to give that pub type of feel and are incredibly useful for cracking open a bottled drink next to any wall or stall.The wall mount bottle opener is great for any pub or beer enthusiast, simply screw into a durable wall and it is good to go Made out of stainless steel for its ease of maintenance and durability.
Dimensions: 5" x 3" x 2"

Flat Bottle Opener
(Item #904-078)
A sleek metal design and thin width provide for maximum durability and space. The convenient compact size provides 2 different sides to open bottle caps of all sizes. Very easy to use, just use one side or the other and pop open a bottled drink.
Dimensions: 8" x 2" x 1"

Can Opener
(Item #904-079)
The can opener is ideal for any restaurant, bar, or home environment because cans of fruit and other foods always require a quick, easy way to be open. There are two sides to the can opener, so use it to open either small cans or large cans without worry.
Dimensions: 5" x 1" x 1"

Winged Cork Screw
(Item #904-080)
This corkscrew is ideal for any bar, restaurant, or home that is a purveyer of fine wines or champagnes that require uncorking. With the classic design and simple style, uncorking wine is a breeze. Heavy duty, chrome plated winged corkscrew.

Stainless Steel Cap Catcher
(Item #904-081)
The cap catcher is the perfect tool for any pub or bar, making sure that beer drinkers will place caps in the appropriate place. Made out of stainless steel for its ease of maintenance and durability. The catcher is deep so that it can store many caps and last the whole night.Clean up is a breeze, simply push the catcher up above the screw, pull loose, and empty out.
Measures:5 3/4" x 10" bottle cap catcher.

11" Deluxe Bar Spoon
(Item #904-082)
The deluxe bar spoon is perfect for any bar, restaurant or home that serves drinks that need to be stirred, such as shakes. The stainless steel frame is twirled at the handle for easy stirring The overall length of the spoon is 11", great for deep cups.
Dimensions: 12" x 2" x 1"

Jigger Stainless Steel
(Item #904-088)
This jigger allows you two different measurements in one handy tool which saves your bartender time and your bar money. This double jigger has a polished stainless finish on the outside with a satin finish on the inside. Make sure to have your jigger on hand when you are lining up the drinks for a thirsty crowd.
This jigger holds .75 oz x 1.5 oz

Bar Strainer
(Item #904-083)
The bar strainer is perfect for keeping any unwanted fruit refuse from going into drinks. The bar strainer is ideal for any bar, restaurant, or home environment since it can be used for mixed drinks of all flavors. Weed out pulp, pits, and any other type of fruit waste that does not belong in drinks Since it's stainless steel, it fights acid corrosion and is easy to clean.

32 oz Cocktail Shaker
(Item #904-086)
For those people that like their drinks shaken, this is great product with a deep base. The cocktail shaker is an excellent item for any bar, restaurant or home for shaking a variety of drinks. Since it is made out of stainless steel, rest assured, it is durable and will prevent acid corrosion. The product can be used for more than just drinks, it can be used to shake up all types of foods as well, ie mixed nuts.
Dimensions: 11" x 5" x 5"

16 oz Cocktail Mixer (3 PCS)
(Item #904-087)
Mix cocktails easily with the 3 piece mixer that contains 3 items: a container, cup, and an ice strainer. The 3 piece cocktail mixer is ideal for bar, restaurant, or home usage, since it comes as a set that serves multiple purposes. The stainless steel is easy to clean, prevents corrosion, and provides a sleek mirror-finish.


Plastic Salt & Sugar Glass Rimmer
(Item #904-089)
The plastic salt and sugar glass rimmer provides a convenient all-in-one tool for margaritas and other drinks. The rimmer is a great tool for any bar, restaurant, or even at home since margaritas and other drinks require the sugar or salt that rims the glass. There are multiple compartments for sugar and salt, but that's not all, a handy sponge is held so you can wet the rims of the glasses. Since it is an all-in-one item, it is easy to store and can be used time and time again. Can accommodate cocktail glasses up to 5 1/2" in diameter
Dimensions: 7.75" x 6" x 2.75"

2 Qt Pail Balti
(Item #681-012)
This lightweight stainless steel wine bucket is an essential on hand item for restaurants, caterers, and party planners. This economical wine bucket can be used for ice, champagne, and other beverages, as well as a centerpiece or a receptacle to dress up holding other tabletop items like flatware, condiments, and favors.

---
Click here for a map
to find us. Outside these Texas communities? No problem, just order online.
We will save you money on
affordable restaurant equipment and supplies
. ProProcessor sells
dough mixers
,
meat slicers
,
blenders
,
stock pots
,
dumpling makers - meatball makers
,
ice cream machines
,
bread slicers
,
deep fryers
and so much more.
Home
|
Meat Processing
|
Vegetable Processing
|
Dough Processing
|
Mixers
|
Packaging
|
Cooking
|
Serving
|
Catering
|
Bowl Cutters
|
Concessions
|
Your Order
|
About Us
|
Site Map
|
xml Site Map
|
xml Video Site Map
This Document
Was Last Modified
On Jun 23, 17
This menu takes a few moments to load, but it will enable you to move to any other page on the website in one click!
979-733-0800
Email Us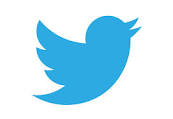 Share with a Friend
Home
esta página en español
About Us
Accessories
Aluminum Stock Pots
American Eagle
Aprons
Bake Pans
Band Saw Blades
Bar Equipment
Bar Supplies
Beverages
Blenders
Bone Saw
Books/Videos
Bowl Chopper
Bowl Mixer
Bread Slicer
Brine Pumps
Broilers
Buffalo Chopper
Buffet Servers
Can Openers
Casings
Cast Iron Cook Pots
Catering
Chafing Dishes
Chop Rite
Chopping Blocks
Cleaning Supplies
Clothing
Cooking
Commercial Packaging Machines
Commercial Ranges
Commercial Utensils
Concessions
Coffe Pots
Cook Pot
Commercial Vacuum Sealers
Cutting Boards
Cutting Tools
Deep Fryers
Deer Processing
Dehydrators
Dough Processing
Drink Mixer
Dumpling Maker
Electric Bread Slicer
Electric Fryers
Electric Meat Grinders
Electric Saws
Electric Saw Blades
Equipment Lubricant
Equipment Tables
F. Dick Products
Flatbreads and Tortillas
Food Cutter/Chopper
Food Warmers
Freezer Paper
Frocks
Fry Baskets
Funnel Cake Fryer
Gloves
Griddles
#10/12 Grinder Parts
#22 Grinder Parts
#32 Grinder Parts
#42 Grinder Parts
#52 Grinder Parts
#56 Grinder Parts
Hand Saws
Heaters
Hotdogs
Hydraulic Sausage Stuffers
Hydraulic Stuffer Parts
Immersion Blenders
Commercial Ice Cream Machines
Ice Shaver
Jerky
Kettle Corn
Knives
Knife Sharpeners
Mandolins
Manual Meat Grinders
Manual Sausage Stuffers
Manual Sausage Stuffer Parts
Manual Saw Blades
Meatball Making
Meat Cure
Meat Grinders,Manual
Meat Grinders, Elec.
Meat Handling
Meat Lugs
Meat Mixers
Meat Processing
Meat Pushers
Meat Slicers
Meat Slicer Features
Mixers
Mixes
New Items
Non Commercial Vacuum Sealers
Needle Holders
Olive Press
Ovenware
Packaging Machine
Paddles
Panini & Sandwich Grill
Pans
Patty Makers
Patty Paper
Pizza Peels
Popcorn Machine
Potato Processing
Range Top Cookware
Restaurant Supplies
Refrigeration
Rice Cookers
Safety Equipment
Sandwich Grills
Sausage Making
Sausage Stuffers
Sausage Stuffer Parts
Sausage Tying
Saws
Scales
Serving
Sharpeners
Shelves
Shredding and Slicing
Shredder Disks
Shrink Wrapping
Silicone Spray
Sinks
Skimmers and Strainers
Smokers
Soup Warmer Kettle
Spices
Spiral potato cutter
Spiro Cutter
Stainless Steel Stockpots
Steam Tables
Stock Pots
Tables, Stainless Steel
Tamale Makers
Tenderizers
Toasters
Twine, Sausage
Tortilla Press
Vacuum Chamber Sealers
Vegetable Processing
Vegetable Shredder
Waffle Makers
Work Tables
Wraping